This baby hare was saved at an airport after heavy snowfall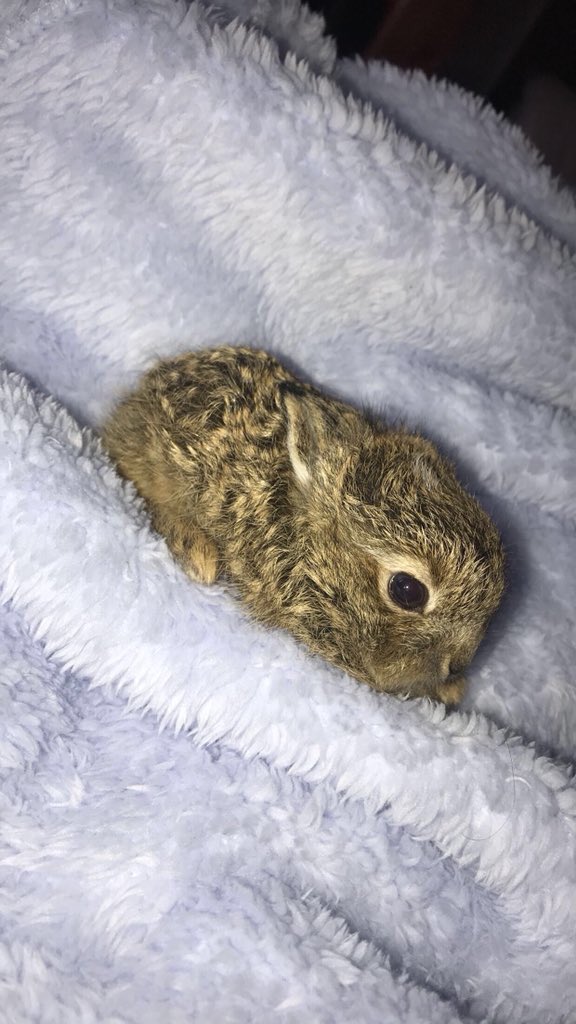 Rescue update. He's a leveret - a baby hare. He's still fine.
@DublinAirport

UPDATE: After dad rescuing the hare, we have her at home in safe hands and called her EMMA ❄️ hopefully she's a little fighter & will strengthen so we can release her back into the wild- her home✨



Hareport News: the rescued baby hare is getting some TLC with our colleague who found it & his family. He's a she, they've called her Emma & will release her back into the wild when she's back to full health. Thanks so much to

@mccaheyleahhxo

for the picture.

#HareEmma pic.twitter.com/rHi5ZL3eU4
Hope she's OK. Thought I saw a massive hare running through the snow while taxiing to the runway before take off on Wednesday. Then it just sat there watching the planes.